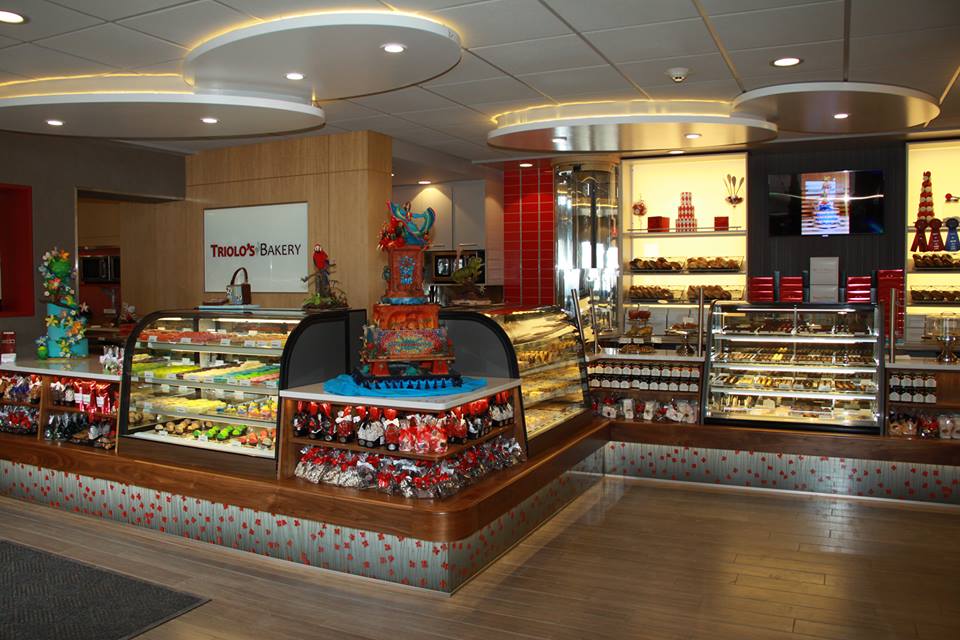 On December 10, 2012, Triolo's Bakery opened its first location in an old barn across from where CR Sparks used to be. The iconic Red Barn with the flagpole on top of the tower is indeed a distinctive landmark.
The first challege we had was how to make the interior safe, functional, and modernized considering the age of the original wood. Lavelle Brensinger joined our team with Fred Urtz working architectural design and Lillianna Alverez crafting the interior design.
Pidela Construction joined on, with Vector Electrical handling the electric service upgrade and electrical layout. The professionalism, hard work, and dedication of these teams, was masterful!
While retaining the classic New England look and feel of the old Red Barn, the interior came to life, and on December 10, 2012 we opened the doors to the public.