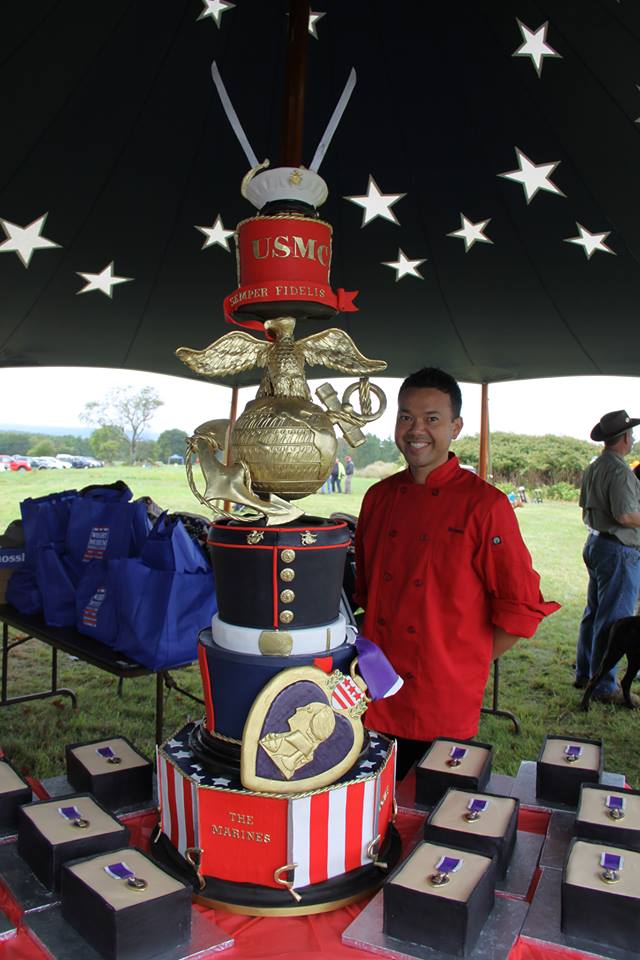 At Triolo's Bakery, our philanthropic efforts start at the local level in a way that both represents and serves the ideals of the community, and extend globally from there.
From daily donations to local food pantries and local charities, to a 5 foot tall Marine Corp cake, we're committed to supporting our community.
Even before we opened our doors to the public, Triolo's Bakery had been working with non-profits such as the Nashua Children's Home, the Webster House, the Manchester Animal Shelter, Casa New Hampshire, and the Jewish Federation, to name just a few. In addition, we've have donated to schools such as St. Christopher in Nashua, St. Catherines in Manchester, and Derryfield in Manchester. Examples of cakes that we have donated can be found here.
We're deeply thankful to all our patrons who have assisted us in giving to these important causes.
In order to accommodate as many requests as possible, we ask for at least one month's notice. Please submit all requests in writing along with any electronic fliers and information on the charity to donationrequest AT triolosbakery DOT com. Although we may not be able to accomodate every request, we do appreciate you reaching out to us.